Me:2.0
March 20, 2011
I used to be friendly.
To me, everyone was a great person
I would make friends every minute,
Outgoing
Charismatic
Easy to laugh with
Understanding
Now I force myself to keep smiling.

I used to stand up.
To the bullies
To the jerks
To those who deny
To the haters
To the arrogant
To those who just don't care
For what was right.
Do I do that now? Or do I do what's "in," what's the "cool" thing.
No. Now, I turn a blind eye. I have become the thing I hated. Now, I sit and watch.

I used to be uninfected.
By the Capitalism, the mainstream
I didn't criticize myself,
Look in the mirror, and see
The flaws.
The fat.
The ugly.
The imperfection.
This world has asked me to hate myself
And I have obliged.
Now, I have the Storm Cloud over my shoulder.

I used to wear a mask.
Silence was key.
Then I found the stage
And along with it, a soul
Being someone else has molded me into myself
I learned to be strong, and never waver
It doesn't matter if you're
A teacher
A parent
A friend
A foe
You'll hear me roar.
Now I'm not the pincushion, but the needle.

I used to have no hope.
This logic is terrible, I would say.
Everyone's after
Money
Power
Sex
Drugs
Popularity
But then I found them
The ones who care, the ones who feel.
Maybe their cause isn't noble or well known,
But the "spark" is theirs.
Yeah, the hate is still there, but hope has stuck around, too.
And I know that today is today, but tomorrow is ours
If we chose to take it
Now I grab it, each and every single moment,
The hope spewing from the cracks
It's mine.

Me.
Version 2.0
Improving every day
Got suggestions?
I'm all ears
Here's one for you.
My past is my shadow; so don't bother glancing down to catch a look.
Once the day goes on, that shadow slips away.
So look up, and see my face.
Don't give up once you're eyes don't see beauty,
Get to know me, page through my soul.
I'm a pretty cool kid who's got her flaws.
No one is perfect,
But I'm trying to get pretty dang close.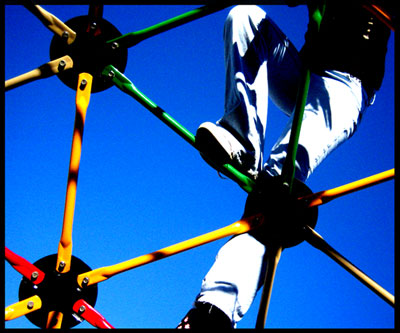 © Brittany T., Ocean Shores, WA