The Darkness
March 17, 2011
My head is spinning…
Yet the gears are stuck.
Time keeps passing,
The routine the same.
Look at this world,
Take in the change.
Was that important?
Or that?
I cannot recall.
Blind to the world
And blind to myself.
What do I do?
Shall I keep it the same?
Living in darkness.
Swallowed by shame.
A monster maybe, a zombie or ghost.
Those fit the picture,
They'll work just fine.
Maybe it's all just a fake.
Figments of the mind.
A phase?
Yes, I like that.
A phase of darkness.
Light covered by the unknown.
Covered by things people hate to hear.
So now let's put it away…
Maybe, just for a day.
Then back to the darkness.
At least until it goes away.
The scars are here,
The damage done.
I can't predict the future.
But I can save myself,
I can save you…
So forward we must go.
Back to my shell
Yet behind the wall.
Slowly fading,
But I will not fall.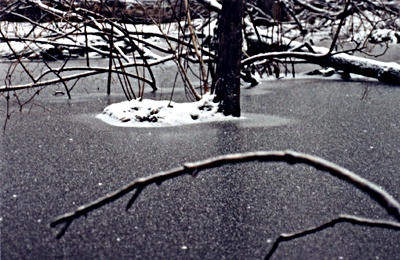 © Anton J., Philadelphia, PA