Broken Friendship
March 24, 2011
Remember those times
when we would email each other everyday?
Remember the time when I was new to class
and I stood nervously
biting my lip
facing a crowd?
But then in the crowd, you came.
Gently holding my hand,
you guided me through.
I was grateful and reliant
now that I had you.
You replenished my confidence.

You were a resplendent and willing person;
And I was a timid, fragile girl.

Remember when you said that we would be together
forever?
But one day you just left me there
in the middle of nowhere.
You left me alone in a open field
and I had no place to go.
I was confused
and scared.
You told me
you didn't want to be friends
anymore.
I didn't get it at that time
and thought it was a joke.

But then next day at school
when I saw that you had replaced me,
I went home and cried
until I ran out of tears.

My heart that was once warm and red
had dried up gray and teared apart.
A piece of me is still broken from that memory
today.

What happened to forever?
did it just vanish
like our friendship did?

I stopped crying
and made a new start.
I made new friends.

I was once a timid, fragile girl,
but I turned into
a strong, unbreakable girl.

When you came up to me
and said that all you said before
was just a silly lie,
I said it was too late,
because I promised myself
that I would let
nobody
hurt me like that
ever again.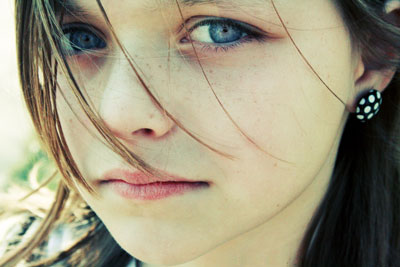 © Felicia R., Arlington Heights, IL