First Day
March 24, 2011
Classroom smells of lavender
mingled with dusty old books.
Sunlight shining
on the brown desks,
children are chattering away
with their friends.
I smile and walk in.

Eyes are at me;
I don't like.
Whispers
around
me;
I feel excluded.
Everywhere I go,
the whispers follow.
Noxious laughter,
I'm scared.
The laughter outlast in my mind.
I didn't fit in.
Didn't feel like one of them.

I look around,
for a seat,
and sit down.
But nobody bothers
to welcome me,
not even a little smile.

But I soon outcast my fears
taking a step forward.
Being mettlesome,
I make new friends
and start a new beginning.
The past is now long gone
and I am happy.

But inside of me,
nobody knows;
that the whispers still outlive and haunt me today.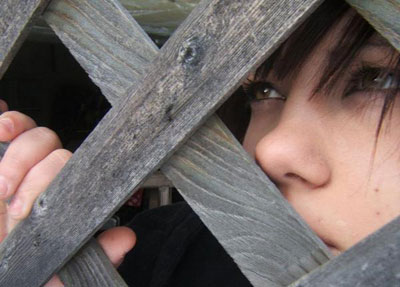 © Krystal B., Bloomingdale , IL