If our worlds could collide.
March 24, 2011
She is one less,
One less broken heart.
She is up there,
In a world apart.
But what if,
Just for a day,
Our worlds could collide,
And heaven came our way.

I know that,
God opened up the doors,
Let her in,
And now she's in pain no more.
I may be sad,
but she'd say "this is good!"
and maybe that's,
what we all should.

I know Gram,
I know she's up there watching heaven CNN,
Eating baked spaghetti,
And laughing with her new friends.
God loves her,
I have faith in that,
And someday,
She'll start to love him back.

She was so strong,
Throughout all her pain,
She still managed,
To scream,
At the sound of Sarah Palin's name.
She always had,
The greatest things to say,
I miss that,
But good things,
Will soon come our way.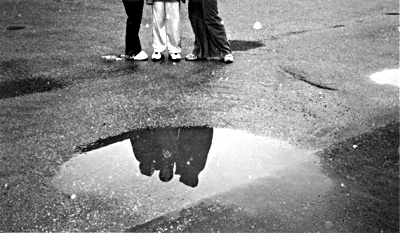 © Gary C., Pequannock, NJ