Believe it, Miss Survivor.
March 23, 2011
She just barely makes it through,
So much choking weight
Heavy in her eyes.
As others stroll by,
She seems to be only half-present,
Just a little bit on the outside.
She refuses to see what a rare jewel she is
In a world filled with people
Of little faith or substance.
She is too hurt to do so.
But I can see.
Oh, can I see.
I know
Beyond a shadow of a doubt
That she'll be one of those few
And incredibly special people
Who climbed the over-used metaphorical mountain of life,
And actually had the strength
To reach the top.
She scoffs at the idea
That she shines with a light
That, when she finds beauty in herself, will make people pause for a moment
And marvel.
But she will.
She'll find the power
To see that light within her.
I believe.
I believe that she is a person
Who has the potential
To fight any battle with more power
And strength
And faith
Than anybody else in the world.
The world will open up
And shine a spotlight on her.
The beast that is pain
Will finally let her be,
And she will smile her golden smile,
The kind she only smiles
In those spare moments
Where she forgets about everything
And lets herself be happy.
She shall know survival.
She will be freed.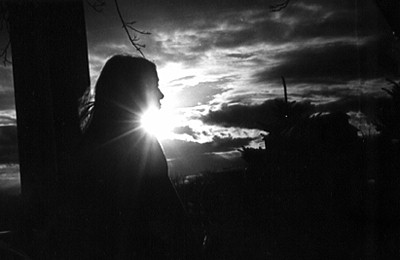 © Elizabeth G., Marblehead, MA