War Within Me
March 28, 2011
As I lie here completely encircled by darkness,
My heart weighs heavy in my chest,
I thought love and happiness were the keys to success?
As I lie here surrounded by the life takers,
The puzzle pieces find their way together,
Wars and lies are the 'peace makers'?
As I lie here delimited by the world's hate,
The base of my heart begins to shake,
We will all have the same fate?
As I lie here thinking of the potential darkness ahead of me,
I subdue the bad thoughts ,
Have you ever thought, this place is irony?
This place of 'grace' and 'liberty'?
Of 'freedom' and 'integrity'?
"No war, no worries"
"No running, no hurries"

Our country based on God,
Love. Grace. Forgiveness.
Yet battles we fight are a bloody mess.
Murder is a sin,
But we are taught not to stress.
"We'll get the troops in their domicile"
But behold our loved ones are still exile.
It is ironic how we live in fear,
Yet we are promised every year,
The end of war is forever near.
It's ironic how we obtain 'peace',
But the chaos is yet to cease.
As I lay here I can clearly see,
This is all a battle within me.
Until I learn to accept the reality,
I will forever live in duality.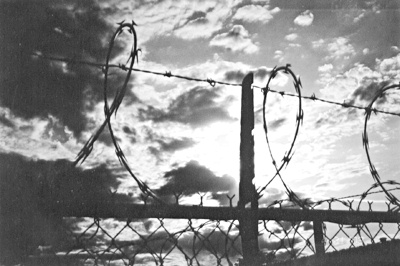 © Jessie W., Wichita Falls, TX