Boy I'll Try to Wait for You
March 26, 2011
We've been talkin' for awhile, and I feel as if we know each otha pretty well.
I mean we're feelin' each otha so we might as well get togetha.
But everytime we talk about movin to that next step.
We seem to have that tension, that we don't dare mention.
You know what it is I want, and I know what it is that you need.
Of course you need a girl like me.
But boy you fail to see that we were meant to be.
You fail to see all the things that are perfect for you in me.
And chase after the girls that'll prove to you that you are a damn fool.
I'm there for you when you're upset, I'm here for your benefit.
Tell me your problems, lay yah head on my chest.
Cause yes, I can ease yah stress.
Relax sweetheart, allow my heartbeat to put you to rest.
I'm a good listener, tell me your story and I'll impress.
I'll hang on to your every word like it's my last breath.
You know I tolerate you talkin about all these other girls you talk to.
You think I enjoy this? No it's quite unpleasant.
But I refuse to beg for your heart like a peasant.
Boy I'm trying to give you a lesson.
But will you listen, is the question.
Your heart is what I'm after, boy I'm tryin to make a new chapter with you and me.
Nah, not an happily ever after, just a happily now and later.
Nah, not the candy, but anyone who doesn't like it can suck on one, the candy that is.
What you don't get is that when I look into your eyes, I see so much that needs to come through.
Your eyes have that sparkle in them like the stars I stare at, at night.
Can't no one else see those stars in your eyes, but me.
Cause I'm the only girl that tries.
I see you're goin through yah test trials.
But what am I suppose to do in the meanwhile?
Boy I'll try to wait for you.
But I refuse to be your's nor love's fool.
There are other people that I can talk to, but I choose you.
I'll try to wait it out, but I don't know for how long, because I don't know how long these feeling will remain resilient and remain strong.
At some point I'll have to move on.
But like I said boy, I'll try to wait for you.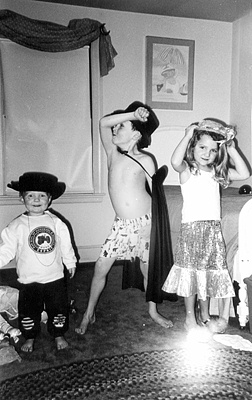 © Courtney M., Marblehead, MA