Losing Innocence
March 26, 2011
The grass is lush and green
The trees full of moss and leaves.
Skies are blue and clouds are fluffy.

Now the grass is brown and yellow,
Trees represent firewood, heat and money.
The skies are grey.
And the clouds announce a storm.

One last time,
I wish I could see the world.
To see the bright blue sky,
Feel the lush green grass
And taste the fluffy white, marshmallow clouds.
I wish for one last time,
To be a child.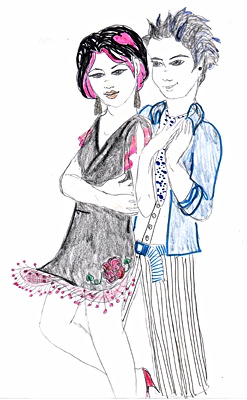 © Liza M., Vineland, NJ