Clash of the Colors
March 26, 2011
Rhythmical buzzes of fidgety crickets
emerge from day-time caves,
chanting with anticipation.

Day stretches his big hand to rolling clouds,
beckoning them to retreat with his bright brigade.

But lurking on the horizon's edge,
night begs for help from several glaring stars.

Blue light clashes its shade with abyss,
anarchy intertwines pink, blue, and black
spitting out storms of erupting violet
over the vast sky.

Cacophonies of whistling trains,
bellowing frogs, and screeching cicadas
chant in a chorus of glorious metamorphosis.

Lustrous stars multiply as darkness engulfs the light.

A thunderous plane zooms across the chaos
whisking traces of pallid clouds into a white flag,
surrendering the once radiant day.

Sweet incantations of buzzing crickets
and swift cool air rings through the silent night
that shall reign over the land until day rises again.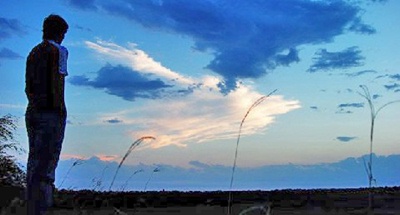 © Stefanie K., Katy, TX