Grosse Pointe South
March 28, 2011
Muscles are tight and tense
with a chill that wrings its grip.
Jaws are set and clenched,
in an attempt to keep them from dropping—

dropping like the tears that streak the faces
painted with the colors of war—
red, white, and dirt.
like the hopes that stood so high in the stands.
like the Styrofoam pieces of a cup
ripped nervously at the sidelines,
as the red numerals ran out.

Four seconds to none.
Just enough time that the other team won.

Their tears mix with sweat—
Salty and bitter without the sweet.
Their limbs and hearts ache,
overused and longing for what could have been.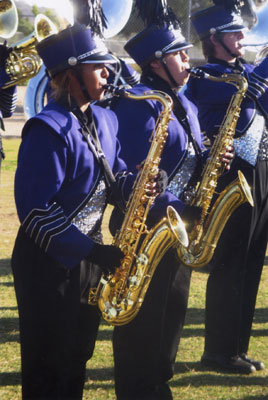 © Laurie R., Phoenix, AZ