Expectations
March 23, 2011
I was always waiting for something.
First anticipating Winter,
Then chasing Spring,
And evidently counting down until Summer's start.
I detested the idea of being average.
I never wanted to be stuck in a monotonous, infinite, daily routine.
But your eyes slowed me down like an unexpected car crash;
I never saw you coming,
But you stopped me in my tracks.
The sudden rush of blood turned my cheeks a vivid pink,
And the goosebumps that you gave me
Made me shiver with the weight of unspoken words.
Now I'm hoping Summer never comes,
And Spring can take it's time,
Because the Winter that I'm living is the best I've ever known.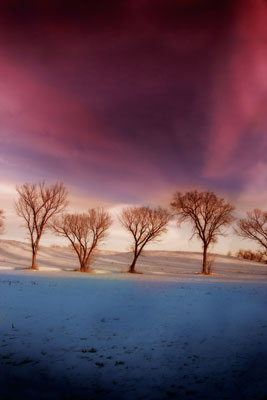 © Elizabeth H., San Bernardino, CA