Winter Roads
March 25, 2011
Early mornings, my father drove home from the hospital,
through fog's austere and unforgiving grey,
with Duty draped carefully beside him and Caution prostrate in the back.
Chasing the chronic influences of lethargy and splintering fatigue from his heavy lids,
who else would brave the crests and troughs of that lonely road
in the blueback chill of winter?
I do not think we ever thanked him.

Instead, we slept with full stomachs and woke in warm beds,
mindful of the acute tempers of that house.
How were we to know?
How could we have seen, in the arch of his weary brow,
or heard in the heavy frustration of his distant authority
that he would have driven that road a hundred times and back
to secure the fragile balance of those little needful things
our stagnant lives were so contingent upon?
We knew nothing of love's harsh and desolate faculties.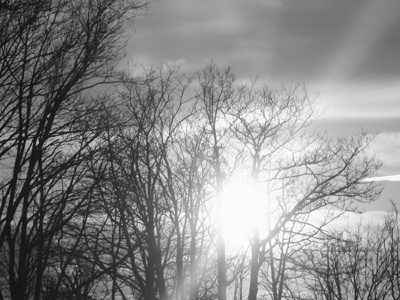 © Emma C., Gardner, MA