Greetings
March 23, 2011
"Goodbye"
A need to end things
Not always accepted or wanted
It is not our choice,
But decided before
Fate: a prophet.

"Hello"
Joy, already assumed
It's a story waiting to happen
A tale of happiness, sadness,
Lies and Truth.
Who can handle it?
We will see at
Goodbye

"Later"
A combination of greetings
and departing
When is later?
Is it saying:
"I'll meet you up in heaven"
or,
"In a minute, just you wait".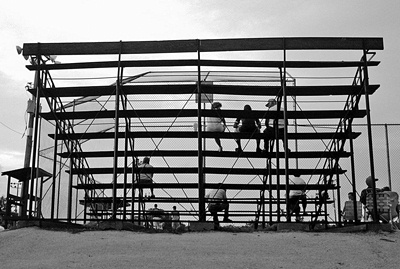 © Katie C., El Dorado Springs, MO