Hope in the Hopeless
March 21, 2011
In each and every one of our lives, there is a battle to be won.
Whether it be with a parent, a loved one, or just ourselves.
There will always be those moments when you walk past the mirror and see someone who isn't who you want them to be.
We all have these thoughts at some point in time, or another.
Everyone has thoughts of not being good enough. Or maybe even not even being worth it.
There is hope though.
You are not the only one who feels this way.
You are not the only one who ever cries.
You will make it through this.
If everyone else around you can do it, have faith in yourself that you can as well.
Look around you and see the good things in life.
That boy who smiles at you whenever you pass him in the hall.
The girl who blushes whenever you walk by.
Your mother who asks you about school every day when you get home from school.
Your father who calls you "Kiddo" and messes up your hair.
Inside each trial, there is good waiting for you in the end.
Like a rainbow at the end of the storm,
there is hope in all bad things.

Just remember.
You aren't alone.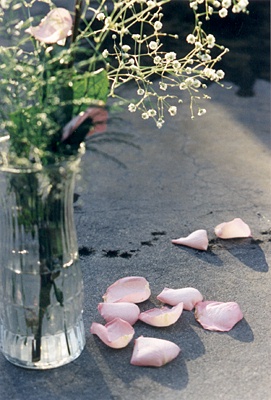 © Mary A., Fullerton, CA