Breaking The Distance
March 25, 2011
Give me something to want more of,
Something to crave
Because you seem afraid, so afraid
Wrap me in your lust;
Plant a fervent kiss upon my lips.
I want you, all of you, lose yourself in my grip.
It's fine, I promise it's fine, just be mine.
Love me like I love you, forever
With transcendence of time
Let me in, so far in, so we can be one
Because the gravity of this hunger weighs a ton.
I want to see your purity wane.
Lick your lips, let loose, go insane
The time is now, our time is now.
Stop waiting and take it, I know you know how.
Take it from me and I'll give you even more.
Demand my love, extract my desire
And show me passion, show me fire
I can see it in you, under pressure
But we can do it, I know we can do it together.
The endless possibilities are always eclipsed
And I can feel the tentative vibration in your lips.
But I want you to know it's okay,
It's all okay, and we're okay, and you can show me
Show me how much you love me
And show me through your touch, through your kiss.
I've waited all my life for something like this.
And I want it with you
Because our youth is running out
And this is what it's all about
This moment of passion, and this irrational instant
Sealing the deal and breaking the distance
That separates us into two quaking souls
Breathe into me and make me whole
Make me whole and I'll set you free
I'll set you free inside of me
And we can be anything, and do anything
And see anything, with one another
And we can breathe together, and see together
And love until we're faint
And conquer anything and everything
If you'd just let me.
Just let me.
Just let me.
Just let me break the distance.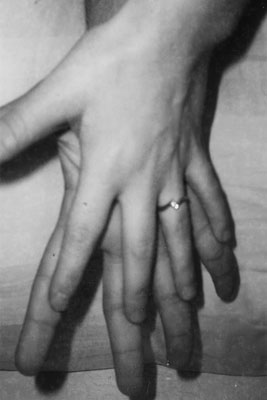 © Heather H., Phoenix, AZ