Fallout
March 22, 2011
Little flakes of ash
Fall down about me.
Their color is off,
And they stink of burnt flesh.

The blast occurred
Not far from here,
I think.

I wonder who's been hurt,
Who's dead,
And who will forever carry
Wounds from this explosion?

Yes,
The blast occurred
Nearby, I think.

The sky is black,
This hot snow falls down
And fills every crack,
Every crevice.

Acid rain
Is falling upon me,
I know.

My hand is covered in droplets,
Droplets of blood.
But, of course,
That makes perfect sense.

The blast occurred right here,
I know,
As I look down at my smoldering heart.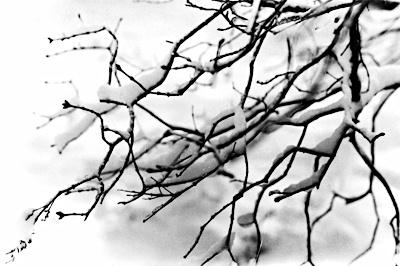 © Lindsey D., Marblehead, MA