A Petal Shall Never Fall Again
March 22, 2011
It all started far too long ago.
A rose is clipped, for evil pleasure.
The bright red slowly darkens into morbid darkness.
The rose is dry, the petals crumble and fall.

The rose sprouted new leaves before its death.
A stronger one grew into a full flower.
She grew a large bush
Only for the roots to be pulled.

Six blossoms came from that bush.
The greedy florist charges toward it
So close to one of those blossoms
But not yet...please, not yet.

Maybe now...the thorns can attack.
Maybe now....they can defeat.

A petal shall never fall again.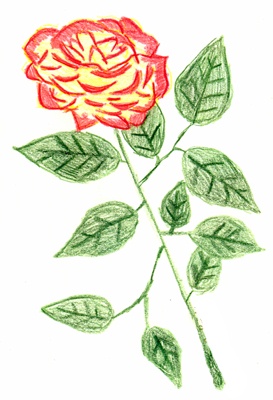 © Kelly A., Niscayuna, NY