A Leap of Faith
March 14, 2011
The day, plainly ordinary,
Presenting itself like any other.
The faultless skyline up ahead,
I stopped not once, to take it in,
So off to work I sped.
Passing many people on the streets,
I offer no cheerfulness, or acknowledgement,
For that matter,
And instead lift my head only,
So the doorman may let me in.
Just an ordinary day.
My stride quickens as I glance at my watch,
Dang time never seems to correlate,
With that at the office,
Never seems to move fast enough,
So my pace accelerates to match,
The ticking that resonates from my wrist.
Finally after much impatience,
The eighty-seventh floor is in sight,
I plop down at my cubicle,
Which I never seem to fit quite right:
Just an ordinary day.
Explosions sound above our heads,
The floor rumbling, shaking violently,
I rush to the window to look above,
The serene skyline there before-
Is now replaced,
By clouds of smoke.
Chaos.
Smoke fills the air,
Encasing our bodies,
Filling us with panic, and distress,
Terror overwhelms me,
For this is not another test.
Fervently, I reach for my phone,
To find my battery dead, and,
Franticly look at my wrist watch instead,
Searching for lost time.
Dang thing never seems to correlate
With that in my life.
My breath now faltering,
Death now imminent,
Pain now inescapable:
A decision presents itself.
Not one of life and death,
Either way I'm set to perish.
Desperation envelops me,
What am I to the world?
A friend, a lover, a father,
Set never to return.
At last I know what I must do.
Sturdily I stride,
Head up, eyes unwavering.
Passing many people in the halls,
Offering tenderness, empathy, love.
A changed person, I stand,
Strong: Death upon me.
I reach the window, one of certitude.
Absorbing the enormity of the ordeal,
My heart matches, the endless ticking,
My watch presents,
Serving as a countdown of my final moments.
The silhouette of the city once so bright,
Now shaded from plumes of smoke,
People below, looking like dolls,
Unaware of the hell above them,
Will walk these streets of pain and ash.
How I feel sorry for those smoldering souls!
I take my life in my own hands.
Agony knocks at my door.
But I push uncertainty aside,
Laughing in the face of death.
Catch me! Shelter my fall!
I cry to you above me,
Take me in!
Stillness, welcomes me,
No turning back,
What's done is done.
What's lived has lived.
And courage embodies my soul.
One last breath, one last step,
I capture one last snapshot of life,
And close my eyes.
The day, anything but ordinary
Presenting itself like no other.
A faultless skyline up ahead,
I take it in.
A leap of faith.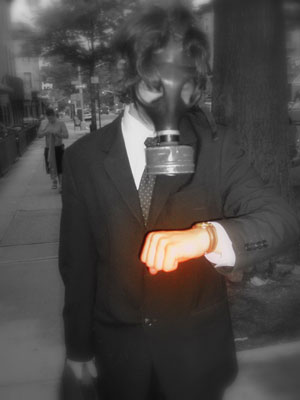 © Zachary P., Brooklyn, NY