Someday Soon
March 14, 2011
Maybe even tomorrow,
I'll be going home.
I've never wanted to be
There so much.

I'm not like
The others here.
I just don't
Fit in.
We get along
and all,
But being accepted
And getting along isn't the
Same thing.

I guess you don't
Understand what this is
Like. You've never been
Away from where you belong,
Never felt like something
Was wrong. So this is
My promise to you: It doesn't
Feel right at all.

So like I said before, I'm
going home. Maybe I'll send
You a postcard, and then you'll
See what I'm really like. You'll
See me when I'm truly happy.

Yes, I'm going home soon. I'm
Just waiting for my pilot to come.
But that's okay, because my ticket
Is ready and sealed.

You can come home with me,
If you want to. To get a ticket, All you must do is fall on your Knees and pray. Tie up the
Loose ends, there's no need for them to fray. My Father will Welcome you into our Home, and
Soon you'll feel like It's the
Only place you belong, too. Someday we'll go there together, Someday soon.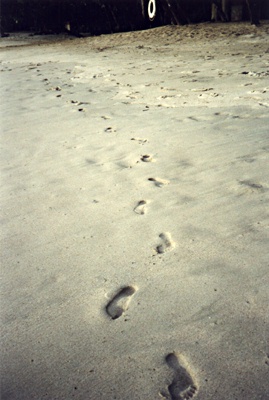 © April W., Rogersville, MO