When There Is Clouds
March 17, 2011
She said, "I know I have had a lot of trouble through my years, worked callouses on my hands and cried lots of tears.

I've fought with my husband until we could fight no more, pushed him away until I was headed out the door.


I've gone with out, either no money or no food from drought.


I have lived a very hard life, gone through struggles and watched loved ones die, but now its my turn and I'm happy to say, I'm so very glad my life turned out this way.


It was not plain or boring at all but through all the trouble and pain that we saw, we managed to laugh and smile each day, and carry on our love until we've withered away.


So as I go remember this, no matter the pain or the heartache that comes in crowds, the sunset is always prettier when there is clouds."


And with these words, my great-grandmother squeezed my hand, turned her head on her pillow to my papa's picture and closed her sweet and wise eyes.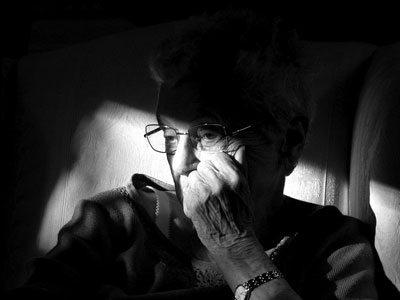 © Kate S., Hopkinton, MA