Soul Mates
March 17, 2011
You still love me I know you do.
The way your eyes would watch my every move.
When I would meet your gaze, you would giggle and swiftly turn away.
You told me I was your best friend.
That I could always make you laugh.
What happened to those days they feel like they were so long ago?
I can't even remember the last time I made you smile.
Oh your brilliant smile that warmed my heart so.
Good things must turn bad.
Eventually the only thing I seemed to do was hurt you.
Even though you would always forgive me, but I never gave an apology.
Finally you stopped, you couldn't bear it any longer.
Our love turned into hatred.
My ego was flushed down the drain of no return.
I felt like you had run away from me, and lived on an entire different world.
We used to be so similar, but now we were complete opposites
Although really you were right in front of me.
Always there for even when you were the most frustrated
You would try to hide it by saying cruel things to me.
Telling people my secrets.
Still i could tell.
I knew you would forgive me if I just said the two little words you were desperately yearning to hear.
Except I couldn't at the time I was too weak; I was a wimp, a coward, a fool
Then one day I walked right up to you with the little pride I had left, and told what you had been waiting so long for me to say.
Your face lit up like a shining star, and you smiled so big that my heart felt like it would beat right out my chest.
Believed our war had ended. Realized that our love never left it, had only grown stronger.
As we were patching up the hurt we had caused each other I got some rather bad news that I didn't want to share with you.
I told you I never wanted to hear from you again, and then I left not telling anyone where I was going.
When you got the news that I had left you were speechless.
You felt empty, miserable, and completely useless.
You couldn't share with anyone how you felt because you were afraid of being looked upon as pathetic.
You had nowhere to turn except your tear stained pillow, which only caused you to have nightmares full remembrance of our past together.
Time went by and you changed.
You forced yourself to believe that I never loved you, and that it was all just a helpless lie between two kids with no sense of direction.
However some day I will prove to that I never stopped loving you, and that it wasn't the end but a fresh start into a new adventure, because we are soul mates and our love is one of a kind.
Until we meet again my love.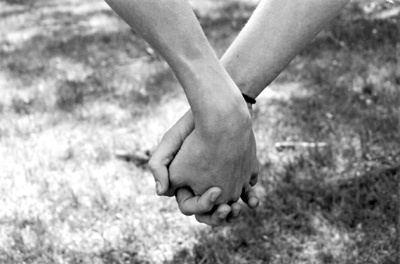 © Alexa T., Pompton Plains, NJ