Lacie
March 14, 2011
The tune floats through the air,
filling the castle halls with its melody.
Through the corridors
and into the chambers,
it can be heard from the stables.
The young master sits by the window,
wishing to see her
ride through the gates
on her chestnut mare.
He closes the pocket watch,
the source of the song,
a to-be present to her,
ending the melody in its chorus.
The young master sits in silence,
not moving from his spot.
A guard announces a visitor for him,
but he sends them away,
not wishing to see anyone but her.
He opens the watch again,
becoming entranced
by the song he wrote for her.
He does not notice at first
that all the servants have frozen.
The young master does not care,
for he sees a beautiful chestnut mare
trotting through the gate with a rider.
The rider's face is covered,
but she turns to look up at his window.
She flashes one of the many smiles
they had always shared together,
and the young master returns it.
Lacie.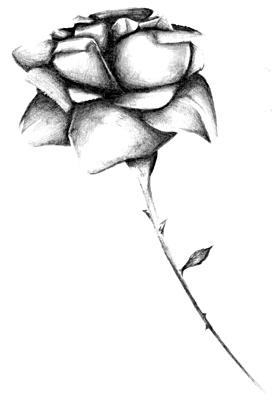 © Yisrawayl G., Philadelphia, PA