Walking Dead
March 14, 2011
What killed me was love,I wanted so badly.when I thought i had it everything felt new.
I was in bliss,I didn't want to part with it.

When we did part it cut so deep that i bled out so fast that I didn't know I was dead until everything was black and gray. I couldn't feel,hear,or understand anything. All I heard from with in myself was "I'm unlovable"
better known as the nothing girl

Everything became blur of black and gray, voice of people trying to help me where toned out. That's when knew I became apart the walking dead. I felt nothing other than the pain,I could think about was the betrayal. I saw the girl in the mirror with dead eyes
who was she?
Me?
That can't be me...I'm always happy and alive.

Your in the walking dead parade now
No one there to save you.
The walking are always forgotten!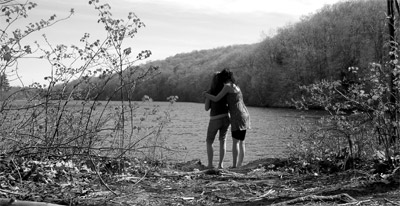 © Paige B., Woonsocket, RI