Inside out
March 7, 2011
It's hard to fake a smile
When all you do is cry
It's hard to keep pushing on
When you don't even want to try
Go ahead and look her in the eye
Do you see the pain she's hiding?
Go ahead and get in her head
Do you know what she's deciding?
Don't you see the pain that fills her heart?
And never lets her sleep
Don't you see the way its breaking her down
Because she swears she's in too deep.
Can't you feel the crushing sensation?
Of the painful thing called dreams
Don't you see the truth behind the lines?
Everything with her isn't always how it seems.
Go ahead and touch her
Do you feel her body shake?
And when you touch her, look at her
She looks dead when she's awake
Go ahead and look in deeper
Can you see her soul?
Look a little harder
Instead of a heart, you see a hole
Do you see the cold spread through her body?
And the hate spread through her veins?
Can you tell that she's slowly losing it
Slowly going insane?
Do you care at least a little bit?
About what you did to me?
Or am I just a number to you
Just another casualty?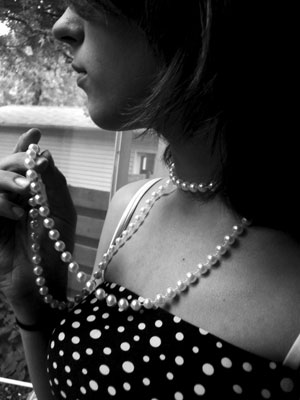 © Elaina V., Canton, OH