Cold Sweats and Scarlet Nightmares
March 16, 2011
Cold stone sculpted perfectly,
she waits for something new.
Perfect features and eyes of gem stones:
beauty in its simplest form.
Frozen in time with a wondering glare,
her countenance tells tales.
Tales of wandering hearts,
searching for warmth and catastrophe.
A story of vivid imagination,
simply objects of a dream.
Her eyes blink; once, twice, three times.
That perfect brow furrows with contempt,
and the pulse beats rapidly.
She moves with the stiffness of
an oak, a hundred years old.
Her eyes meet yours and they
are scarred with a thousand stories untold.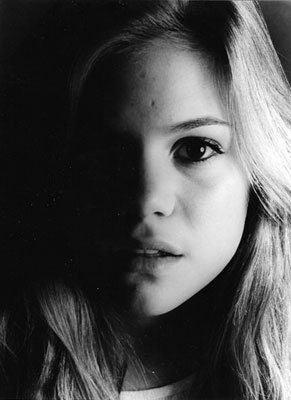 © Michelle M., Plainview, NY