Blood Stains
March 13, 2011
Blood stained hands work with blood stained knives.
They touch blood stained faces, they stop blood stained hearts.
Days pass without sun, and red fades from fingertips.
Gray skies break, crumble, and reveal new secrets that the man with vaguely red hands did not know.
He starts to worry.
Red still lingers, pinkish tips of flesh attached to his able hands.
He doesn't want them.
He looks to stars and knows that there is more.
More than stains.
Stains on his life like blotches of blood.
Permanent stains like blotches of blood.
What more can he do? His pink fingers start to bother him.
The shade looks wrong.
So again he stains them red with blood from innocent blood stained bodies.
His fingertips are crimson once more.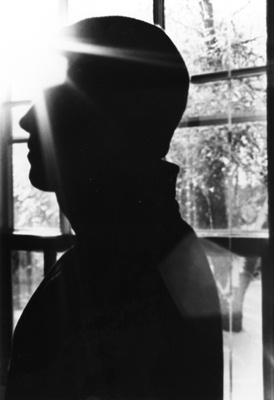 © Megan M., Rives Jct., MI