Forgotten
March 13, 2011
I used to be your porcelain doll.
The one you treasured and kept
displayed on a shelf for all the world to see.
. . .
Now I'm just a forgotten doll. A
once beautiful white porcelain doll with long blonde curls and sparkling blue eyes, that at one time was treasured. My old elegant gown, now ripped and torn. My curls are losing their bonce and color. My makeup is faint and faded instead of bold and new. Skin is dusty and chipped, even broken. I am shoved in the back of your closet, only to never be thought of again, never to see the sun rise. It's cramped and dark, my eyes have lost their shine and I cannot see. It's hard to breathe. Every night I will remember standing on a display on a shelf for all the world to see. My beautiful white skin, my long blonde curls, my elegant gown, my makeup bold and new, and my sparkling blue eyes. I once was loved, but am now forgotten.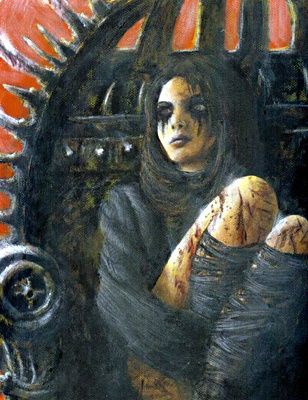 © Veronica N., Kenora, ON, Canada