Dark Man
April 7, 2011
His eyes like a endless black void swallowing you whole,
Stealing your fears and cares away with one touch.
Playing you like a deck of cards in a magician's hands,
Learning your secrets as if he's your best friend.
Locking your heart up for only his uses,
Leaving you wanting more of his darkness.
Making himself seem untouchable,
But in the end he leaves you with your heart in two and a dying thirst to get the darkness inside you.
Hoping that he will return with his sweet self and thinking that he wouldn't leave you ever again.
Yet he plays you twice and you would never know he is the reason for the frown on your face.
Of course you don't tell your friends,
How could they possibly understand?
Because when being a good girl isn't enough, you give in to the pressure of evil and no one seems to notice the change in you even though you know there are two of you.
The one you most favor isn't the good one of course because you can do everything with him by your side.
That is until he leaves you for someone else.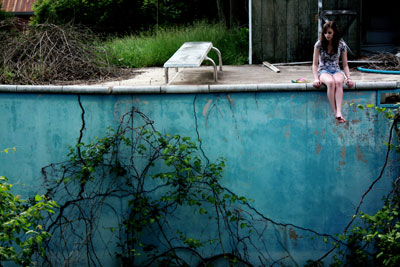 © Myra K.