don't look back
March 15, 2011
Don't look back

When I was seven, I looked to heaven and dreamed of going to t he moon, but pretty soon somebody came along to change my tune

They put me down, Bang! There my dream lay on the ground, Thank God; eventually I came around and dreamed another dream

At first, it seemed a good idea to hide it, Confide I t to absolutely no one, but that wasn't any fun, besides I realized I couldn't

The joy it gave me jus t wouldn't be stopped up, it popped up at the most inconvenient times, effervesced in all my rhymes

But, Hey! Joy is not a crime, though some people make it seem so

Does anybody hear know what I'm saying?

You share your dream and right away people laugh, they try to dissuade you, they do what they can to plant a seed of doubt

Listen: you've got to root it out, laugh last, push past, pursue. Be you- whoever that is- dream intact. And don't look back.

Don't look back
Don't look back

And if you move …. Remember: Pack your dreams, They're portable.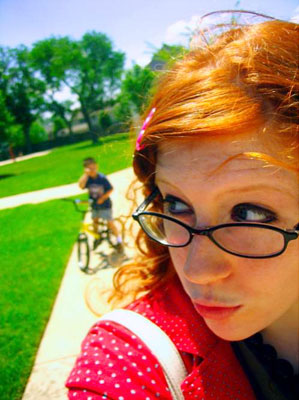 © Callie B., Mechanicsville, VA