Life in a Slaughterhouse
March 18, 2011
This isn't what I wanted to see
I won't eat meat so they can be free
Yet still people push and pull
Don't they think about the animal's soul?
You may just see food on a silver tray
But I see a blood pit splattered with grey
Don't tell me you're not selfish!
When obviously I see my dead wish
I cried for them, that is true
But that won't fix the pain they had to go through!
Why don't you try to bleed and be skinned alive
How about having your family's lives taken? Maybe five by five!
Until there is only you
Just think about all the torture you went through
There's blood all over the bars
Think about every unheard wish you made on all those stars
You're dead now
Good thing that you passed over…
And just to be able to say you missed your human lover!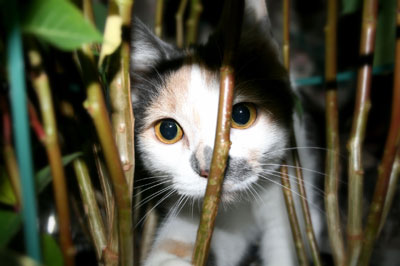 © Leah B., Kokomo, IN