Excuse Me, Mr. Hughes
March 18, 2011
Excuse me, Mr. Hughes,
but I saved you a seat
at the dinner table,
so you can explain to me
the nonsense that you write.
I've tried to write a love poem,
but I couldn't get it out.
You, however, summed up
your love in six lines. So, tell me,
What color were Ardella's eyes?
Because if the sky was jet-black,
There would be no light
to reflect off her eyes.
And I don't think Susanna Jones,
in her shades of red, will appreciate
the promiscuity of your poems,
and neither will Artina, whom you
either love dearly or want to control.
But I digress.
Your poems about dreams
are very cliché, because that is a
common topic. But, enlighten me,
How hot does it get in Harlem?
Because, let me tell you,
I've seen a dried-up raisin, and
it looks nothing like my dreams.
My dreams are bigger than that,
And I will be bigger than you.
Disregard that, Mr. Hughes;
You are more ambitious than I,
and therefore, have me beat.
You address political issues,
which, frankly, disinterest me.
So, answer this:
Why would you sing America
if America never sang for you?
Although, just so you know,
nobody is concerned
with your skin anymore.
We have bigger problems now.
Write a poem about that.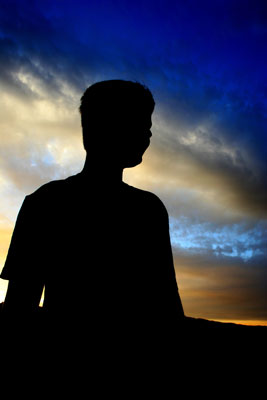 © Monica L., St. George, UT