Another Picture to Burn
March 31, 2011
So..... you said you loved me on that beach way back into July. Do you remember that time when we timed ourselves to see how long we could kiss before we ran out of breath? All that time were you thinking of her? That other girl!
"Since when have I become not pretty enough," I asked when I first found out from a friend's text message last night.
"I donno what your talkin' about," you reply though your face obivously says the opposite
"Your lying," I say
"Yes," you turn away from my red face
Then silence
"So since when have I not been good enough?" I spit out at you
"You never were," your mumbled reply tears my weak heart into two
How I wanted you to say, "I was wrong you are the only one I ever want," or better yet "What other girl? Let's go out tonight to the movies maybe we can make out in the parking lot"
You better think before you cheat 'cause now you just another picture to burn.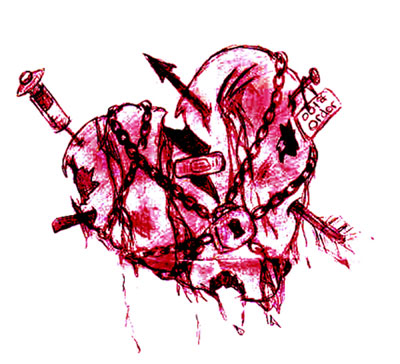 © Asia B., Hudson, MA