A Word Before Dying
March 4, 2011
I lie awake in bed,
Thinking about what the doctor had said.
He told me it'd be a few harmless tests,
That was it.
Turns out, it was the complete opposite.

He first gave the good news,
Then gave the bad.
That's what made my mom really sad.
I found out I have ten days.
I wish I wasn't dying,
But that's one of the reasons I lay here crying.

He looked at me with those mournful eyes,
And I knew right then I wanted to cry.
I cried to myself,
Knowing everything was going wrong,
But I told myself I had to stay strong.

I wish I'd live long enough to say,
"That'll be me someday."
Everyone will die at a time, but why,
Why now, does it have to be mine?

I say to my friends, "It's been fun,"
Especially all the great days we had in the sun.
I look to my left and I have four days left,
And I think of all the great things I'd had.

I know I'm only seven,
But I hope like all other good people,
I will still go to heaven.

The day had come for me to go,
And when it did, it went by slow.
I left the world that day
With a smile on my face,
Knowing I'd be in a better place.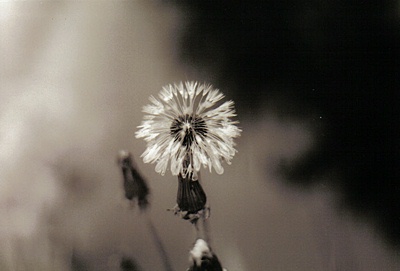 © Sarah S., Poland Spring, ME