Melodies and Harmonies
February 22, 2011
Here comes that feelin' I thought

I'd forgotten, the one that enclosed me,

and kept me from walkin'. And here I go

again, screamin' through cracks in the

pavement, trying to remember how

our late-night lullaby went. The one I

closed my eyes to, the one I hear

your voice through, the one that

forever dissolved the distance between

me and you. And I hum the first

few notes as you grab your coat

and walk through our door of insanity

both coming in and going out. You see,

you've left yourself behind somewhere,

you left without a hug to spare. But

as your face cracks, all the

memories fade to black and

piece by piece I realize

that you're not coming back.

But I'll keep humming the harmony,

until the very last day that I ever see

but when will you come home

to sing the melody with me?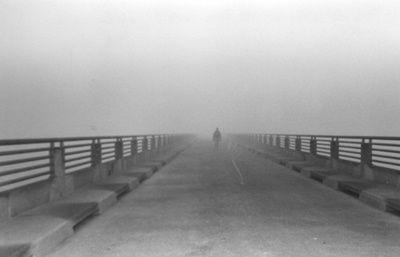 © Becky G., Westerville, OH