Death Has Become Me
March 9, 2011
The heart within me is frayed. I am a fragile strand of grass that could not survive the bitter cold of winter.

Though I continue to breathe, my spirit was not able to weather the loss of the the one who gave my heart the strength to continue to beat.The life you left behind, is that of a person so broken that no compassionate words, or loveing touch from a caring hand could ever soothe.

Shades of gray fill the skies that surround me, I have no recollection of a brighter day.

The chill of the coldest day mother earth has known lies on my shoulders through the day and through the night. In my dreams, I see you, I reach for you, but when my eyes open you are still no more than a distant memory in the mind of a star crossed lover who learned to love, but letting go was a lesson she was never taught.

All sanity has disappeared. These walls talk to me, they whisper vile words of a hope that holds no value, believing that you will return to me is the same as speaking life into a vessel that death has claimed it's victory over.

No will to fight, too exhausted to breathe, i lay down this borrowed body to the clay in which it came. The tattered heart that became too tired to beat can now rest, my love for you can now die as I have died also.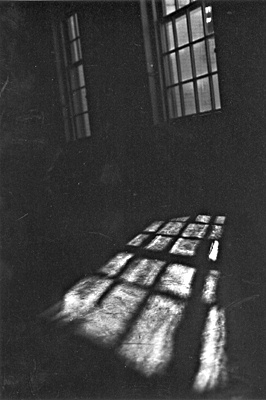 © Mary A., Fullerton, CA