Afraid
March 9, 2011
All the fights, never doing right.
Falling apart, breaking away.
Words slipping and fingers flipping.
Fists clenched.
Someone help me!!

Afraid of what comes next or what I might do.

Am I afraid of my feelings?

Am I afraid of myself?
Wondering if I am doing right.
Staying away, and out of sight.
Hoping, praying, and wondering.
Does it get better with progress, having to confess all of my emotions.
Trying to tell someone who doesn`t listen at all to how I feel.
Do I really know how I feel?
Am I just scared?
No I finally know what it is like to be


AFRAID.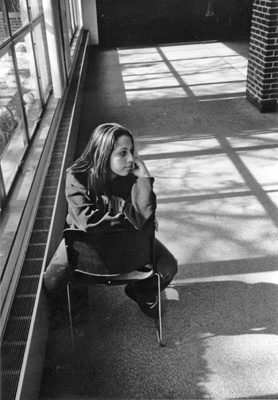 © Leighann E., Westport, MA