Kaleidoscope
March 9, 2011
Catherine's wheel, cycling high above,
alighted technicolor dove.
Lights sneaks through your fractured glass,
and through the darkness it shall pass,
to illuminate this jaded Mass,
that, to His scepter, appears mere blades of grass.

(...always the same, always tame...)

Decisively fickle, finding someone to blame.
But where were colors until you came?
Cries of sorrow, wet with tears
Filled with secrets, filled with fears
Colors changing, no one hears
Eye of red, no green, it leers
Why do you shine down mocking me?
Why can't you just let me be?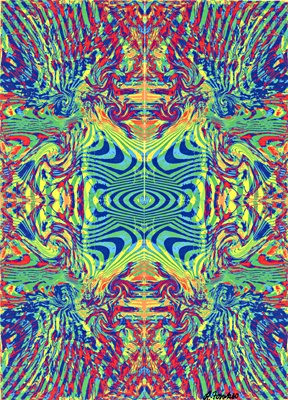 © Ashley F., Quincy, MA