Love is a Pair of Jeans
March 8, 2011
Love is like your favorite pair of jeans
They are fabulous at first
You cant wait to wear (see) them tomorrow
All you want to do is show them off
Then in 2 months you go to put them on and find that they no longer fit
Or have a hole in them.
That your favorite pair of jeans are now use less
And you don't love them anymore
Your ready to go and throw them away
And you think of all the good times you had
You don't want to throw them away
All you want is something that is always with you
But truthfully you love them, but do they love you back.

Love is a pair of jeans you care for them the best you can
But sooner or later, they wont fit you anymore.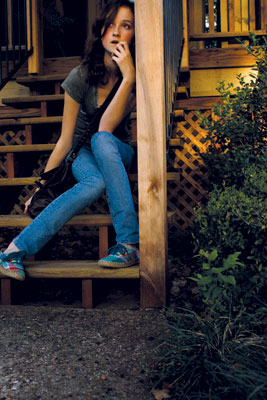 © Alissa H., Double Oak, TX