October Spirit
March 11, 2011
i love this old armchair,
in this armchair i sit.
side by side,
my cat and i,
my cat: my little mitt.
see that old bloodstain...?
right there?
it's from a hundred years ago....
i was there to see it.
i witnessed it.
i lived it.
remember little kitt.
katie she was named,
kitty she became
on that cold september night.
she had her birthday,
her birthday she had.
she was 15,
like me...
like me she was.
she got her kitty,
she named it mitt,
and loved it so very much.
on halloween a tradgedy hit.
it hit little mitt,
and innocent kitt...
about one hundred years ago...
it's midnight right now
on halloween night...
a hundred years from kitt's death.
she died in her armchair,
her favorite chair--
the one i'm sitting in now.
come on mitt...
let's go scare the children.
don't take my favorite chair
while i'm gone.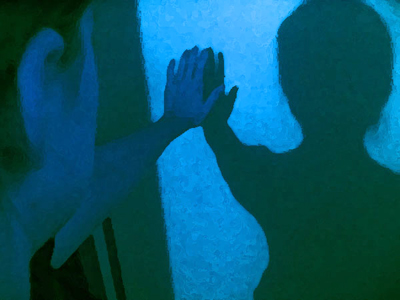 © Katie C., Libertyville, IA