The Lamentation of The Earth
March 5, 2011
On this superior Earth
Further more
There aren't genuine human qualities
A world which is misunderstood
Parents and brotherhood
Govern the malevolence and the lust
Which sin did you did to be the owners of such a place?
Parents affection has became to a
Spray lubrication
As a broken glass
Which cannot recover again?
Brotherhood, unity and peace
Have driven away by a whirlwind
Human's hearts have cracked
As the land which standard to the drought
Oh! What a tragedy!
What has happened to my children of human?
The mother of Earth cries
Cannot wait moreover
A world which is considered human relationships
Love, Peace, Unity and brotherhood
As the first
Have forgotten them as spurn
Oh!my children of human
Furthermore I cannot look at you
Have you forgotten wealthy nobleman
Of your ancestors
Have you forgotten your great forbears?
Isn't there anyone as them between you?
Rather
Cannot I find the greatest
In this unwholesome world?
Are there only
Batman, Superman, Spiderman
Harry Potter and MacGyver
In the cartoons and movies?
Aren't there anyone lives on this real world?
You are the person who created them
You are the person who admire them
If so why?
Such a person cannot become as them
My children
There is one durable fact
Your mother of Earth knows about her children
Oh! my children
You can become as the righteous humankind
Start the revolution of human heart
Open the doors of love all over
Kick to the cruelty, envy and lust
Disseminate the brotherhood
And the companionship
Get result of Love, Compassion, Unity and Peace
Then embrace the whole human race
Through the hands of Communion
Begin to open the doors to the supreme qualities
Which embossed to the bottom of your heart?
Then your mother of Earth
Will gain a superior humankind
Who lives all together
Then your mother will be happy
It it isn't happen soon
The mother or Earth has to elimiate
The encumbered of
My human children
From this Earth!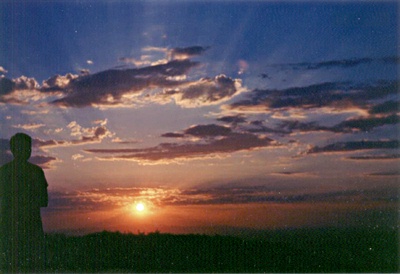 © Jovee B., Dededo, Guam