The Sidewalk Tree
March 3, 2011
Determination is a tree?
Sprouting through the city sidewalks?
Cracking the layers of cement
Disrupting the footprints molded in concrete ?
And changing the beaten path

The concrete stands no chance ?
Against the little sapling's desire
To stretch her limbs wide in the sunlight?
And provide shade for passerby
In the hot summer months

As the sapling grows
?Her trunk is weathered
By the daily beating of city life??

Other trees with smooth bark?
And fertile soil ?do not know
The struggle of the sidewalk tree

??They are not as strong she
?who fought her way ?through layers
Of dirty, cracked, rock
?To reach the light??

Had the city tree known life so easy,?
With a home in the forest?
Instead of the streets,?
She would be just another statue
of bark, sap and leaves

Instead the city tree demonstrates strength,?
In the roots that ground her ?beneath the cement?
And character, by the letters in hearts?
Etched on to her body

??Determination is a tree?
Who once sprouted through a city sidewalk?
Proving that the tough?
Succeed.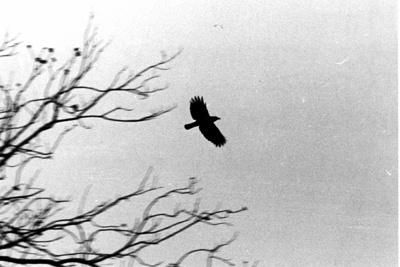 © Jacqueline T., Flowermound, TX