Slightly Arched
March 6, 2011
i stare at him.

The bridge of his nose is slightly arched.
Freckles lay splattered across it.
Like a painter's pallet.
Or a little boy's .

His mouth passes from thought to thought as he tries on words,
Forcing them together, then throwing them out.
Like clothing.

He spoke from the coherent,
The Pen is Red.

To the incoherent.


The Pen is Dead.

People say,
"I don't know how you made it this long."

But I do.
He looks at me with fresh love everyday.
Newlyweds for fifty years.
How can I leave him, when only love remains?
Devout of emotions and memories that fog our happiness.
We are truly happy.
No more fighting, no more jealousy, no more hate.

Just love.

How can I do it?
How could I not?
I touch his freckles, counting them as they dart across the soft curve of his chin.

I breathe his name.
He almost breathes mine.
I point to myself, saying my name.
He points to himself, saying my name
Maybe next week.
I pick up my purse and turn to say goodbye.
My mouth cannot form the words I need to say.
He's found some new thing to claim his interest.

A woman approaches me.
Starch white coat, perfect red lipstick.
She asks if my visit went well.
And she talks about his tremendous improvement.
She says he can even recognize his own name.

She sounds proud.

I nod in reply.
And shut the door behind me.
One step.
Two steps.

i try not to cry.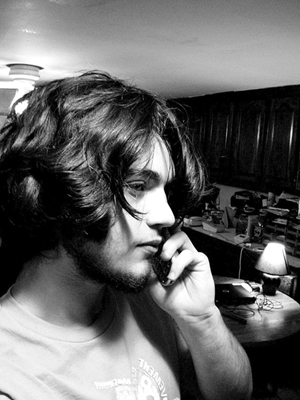 © Zachary P., Brooklyn, NY