You Can Use A Toothbrush, If You'd Like.
February 28, 2011
Take that bucket of yellow
paint,
and cover your eyes.
Paint that sky because
you know that
it's not what you say and do
it's how you feel and what you know.

Let's base it back in loose
facts,
and cover our eyes.
We'll paint the sky yellow because
we all know,
it's not who you're with and who you're not.
it's where you are and who you want to be.

Pick up your paintbrush,
they say
to simply paint the sky.
What if I want to paint the walls,
or the trees,
or the grass,
or even me.
Just paint over who I am to become something
(something that you'd like.)

So here's to the artists,
painting their rooms yellow.
Here's to breaking free and deciding
to paint the world.

But I won't ever paint myself.


Paint the sun a tangerine floating on a string
in a sea of ice blue conformity.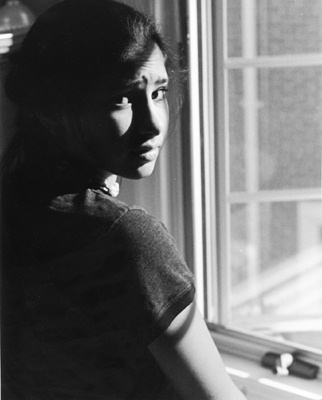 © Jennifer H., Bethesda, MD