His name was Austin
February 28, 2011
He needed a way out and he found it.
But not without battered hearts and tattered clothing.
Not without empty souls and ever more empty minds.
We've gone numb feeling only the pressure that we feel not to give in again.
Not to let go of the dignity and the pieces that were left for only us to pick up.
So much pain has put us into numbness and were afraid to feel the warmth of love again.
We think in the back of our minds, what if I get hurt again?
What if I fall deeper into the blackness only to find there's no way back?
Our life is full of what ifs, one just more frightening than the next.
We tell ourselves its easier to feel nothing but then we remember, that one fleeting moment that they gave us.
That one rapidly disappearing moment in time where we could without a doubt know, we were happy.
Maybe it is easier to feel nothing but its better feel the numbness after you've experienced love.
Needing a way in and needing a way out are only separated by one thing.
Heart.
If you need a way in, you need to win their heart.
If you need a way out,
your going to break their heart. He chose to break all our hearts.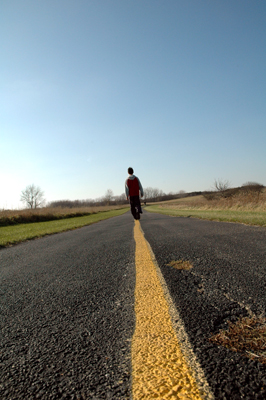 © Seita O., Palatine, IL