Nobody Cares
February 28, 2011
There are something's a child should never witness, or have to go through at such a young age. It's brutal, selfish, and very depressing. Why should the world have to continue living in its own world of shame and nonsense?

It is that people give up on everything because time seems to be running out of life. Why stop there, why continue giving people false hope, when you know yourself, that thing's can never be the same again, not even twice. Foolish! The world begins to fall apart, because of man-kind on disappearing acts.

The world can't survive much longer, with all the pollution, damage, rising of the heat, seasons rearranged in the wrong place. This world is so full of sin, and everyday that sin continues to grow. That's because people live just to live, they assume that life will wait for them on there on terms.

No! Time won't. There's only so much you can learn in one place, the more that you wait, the more time that you waste. Never back down, never surrender, never give, up!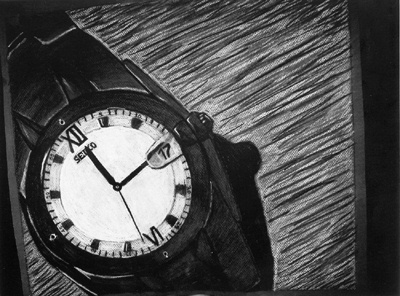 © Rachel U., Danbury, CT