Sickness
February 15, 2011
There are many things
That ail mankind.
But the worst of these
Afflict the mind.

There are probably many things
I could do differently.
But is it as hard on her
As it is on me?
She seems overjoyed--
At the moment at least
As she shuts out the truth
And reality.
It is we who suffer,
The ones looking on,
Our help rejected
As we lose our mom.

My eyes have seen this
Too many times
To expect much else
Or even be surprised
When she begins her descent
To an unreasoning state
And all I can do
Is sit and wait.

For the doctors to take her,
And force her on pills
While my grandparents are stuck
With the hospital bills.
And when she's released
And on medication
She'll make us the promise
That it "won't happen again."
I nod and smile
And heave a sigh
For I know in my heart
That this is a lie.

For she cannot accept
That she is Bipolar.
She'll do what she wants.
No one can control her.
She'll say she is healed,
Or that nothing was wrong,
But it's exactly these words
That inspired this song.

But still I hope
And force a smile
Because she is my mom
For a little while.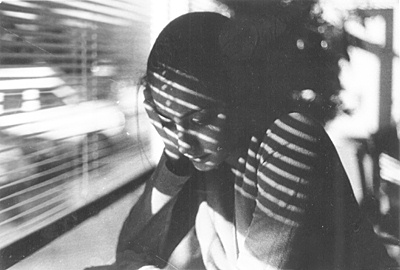 © John O., New City, NY