Imagine Me
February 24, 2011
Sometimes, in the rain, I sit. I hear the quiet of your voice as your whispers resonate through my bones. I know the way you run your hands up my arms and how my hands run over every freckle of yours. I feel your weight and the strands of your hair as they brush over my cheeks. I smell your soft skin with the spring night while the windows beckon the breezes. I taste your sweet kisses and the aftermath of you and me . . .
Sometimes, in the sun, I stand. I hear the shattering like glass and your screams as they ring through my ears. I notice the red pooling along your fingernails and your eyes flashing like an airplanes wings in the night while I wait to land and rotate toward you. I feel my heart expand, contract, expand, contract in its uneven rhythm with yours. I smell the metal in the remaining hours of a summer day. I taste the raindrops of another day as they drip drop down your cheeks.
Sometimes, in the night, I lie still, holding your hand between the two of mine. We hear the sounds of night long gone. We feel the sunrise from the west and the pull of gravity, grounding us against the cool ground. We smell the dead leaves cocooning us where we lie. We taste the dew of the coming day that never came.
Sometimes, when I see you, I don't know what I see. I feel, I hear, I taste, I smell but do I ever truly see? My eyes see your pieces but never your whole. I feel love, I hear love, I smell love but I never see love from you. But I ask this question uselessly. But I love you still, for never existing.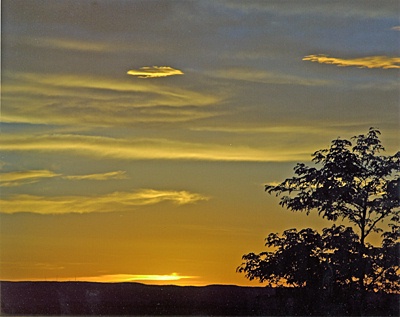 © Elizabeth B., Wichita Falls, TX