Worthiness
February 27, 2011
How can I expect you to want me
when i cringe in the mirror.
I hate the disgusting portrayal
of the pig I see
when I know I deserve you.

This is not me
this cow standing in the mirror
with rolls on her stomach
and thighs pressed together.

I was an athlete,
I was beautiful.
I was better than you
and playfully shoved it in your face

Now i shove food in my face.
For what purpose?
I do not enjoy the taste
nor savor the sweetness
I wolf it down
and it vanishes as quickly
as my chances with you did.

I'm no longer worth your glances, your smile.
How can I expect you to love me
when I hate myself.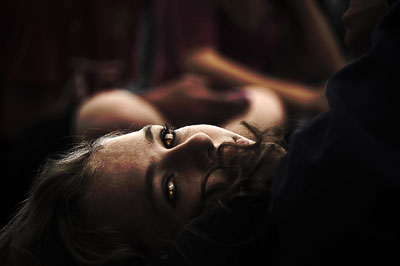 © Calvin C., Salt Lake City, UT