The horrors of… Standardized Testing
February 27, 2011
Sitting in the classroom for 3 hours
Everyone sleeping or eating
I'm sitting at my desk writing
Fluorescent lighting
Tempers igniting
Get us out of this room!
Get us out of this school!
Shakespeare, my only company
Vending machines- I have no money
Empty stomachs hungry, growling
Homework and silence
Bookwork and solitude
Everyone's cranky
Even the teacher has an attitude
The teacher leaves
For only twenty
But for us kids
That is plenty!
Party till she comes back!
Talk! Eat a snack!
IPods emerge
We are unheard
As w all get out the energy built inside
Then she enters
She's like a Dementor
Sucking away our fun and our pride
"your time is up
Pencils down
If y'all failed this test
I'll bury you in the ground!"
She smiles evilly, collecting our tests
We're hoping we all did our best
She leaves the room to turn them in
Leaving us relieved, now resting
How we severely hate, how we sincerely love
Days of standardized testing.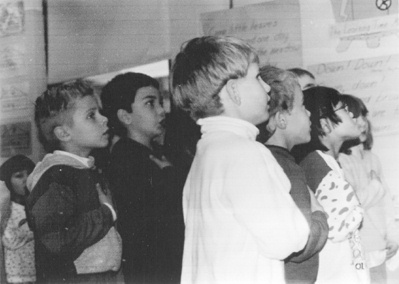 © Nora C., Canton, MA